Undoubtedly, the consumer and commercial markets are undergoing a digital revolution. Through our phones, we can arrange transportation and place orders. You can make any purchase on the web nowadays. A transition is happening from using a traditional wallet containing currency to using digital payment methods for most transactions.
The amount of digital transactions has increased tremendously. This is one of the fintech solutions. By 2027, the estimated total value of digital payments would be US $3,538.00 bn. With a predicted total transaction value of US $1,197.00 bn in 2022, digital commerce is expected to be the market's most valuable category.
In what ways can the money be sent digitally?
What we mean when we talk about "digital payments" is any financial transaction that takes place entirely online. There are no plastic banknotes or cards of any type included. Cheques are also excluded. Digital payments include sending money using a mobile wallet from your bank account through an app or website to making payments inside an app using a QR code.
When doing business with other merchants and customers, merchants may save time by accepting digital payment methods. Because funds are transferred quickly from one platform to another.
Different Digital Payment Methods
Based on the information provided by MarketWatch, the digital payment market is expected to grow to more than $167.6 billion by 2030 (the year after the projection period ends). The proliferation of secure and reliable payment gateways, and the proliferation of mobile wallets, are major forces fueling the expansion of the digital payment sector, according to fintech financial news sources.
Here are some of the many options available for implementing digital payment methods –
Point-of-sale (POS) terminals on wheels
Mobile point-of-sale (mPOS) systems, which may be used with smartphones, tablets, and other wireless devices, are now the most popular way to collect payments. Mobile point-of-sale systems are beneficial for small enterprises. Credit cards, debit cards, and mobile wallets fall under this category.
Compared to traditional point-of-sale systems, mPOS offers more adaptability, which is an obvious benefit. People are less likely to talk to one another or form groups at checkouts. Many mobile point-of-sale systems include built-in tools for sending electronic receipts, monitoring stock levels, and creating loyalty programs. Taking current payments in this manner is more convenient.
Point-of-sale (POS) mobile devices are simple to implement. Stax, Stripe, Venmo, etc., are just a few solutions providers that integrate with others to help businesses become mobile. Moreover, all mPOS solutions support various mobile payment systems, including Apple Pay, Google Pay, Samsung Pay, etc.
Similarly widespread to mPos is the use of contactless payment methods. To put it simply, it uses near-field communication. This way, cards with contactless capabilities may communicate with the appropriate terminals to complete the transaction. This is the same innovation that allowed for the creation of contactless and QR code-based mobile wallets.
One drawback is that if you don't have a device that supports NFC, you'll need to acquire NFC Tags, which might be a hassle for some individuals. The good news for those who use a mobile wallet is that services like Apple Pay and Android Pay do not tack on any fees to your purchases. Merchants should only verify the fees levied by the payment gateways.
Peer-to-Peer digital payments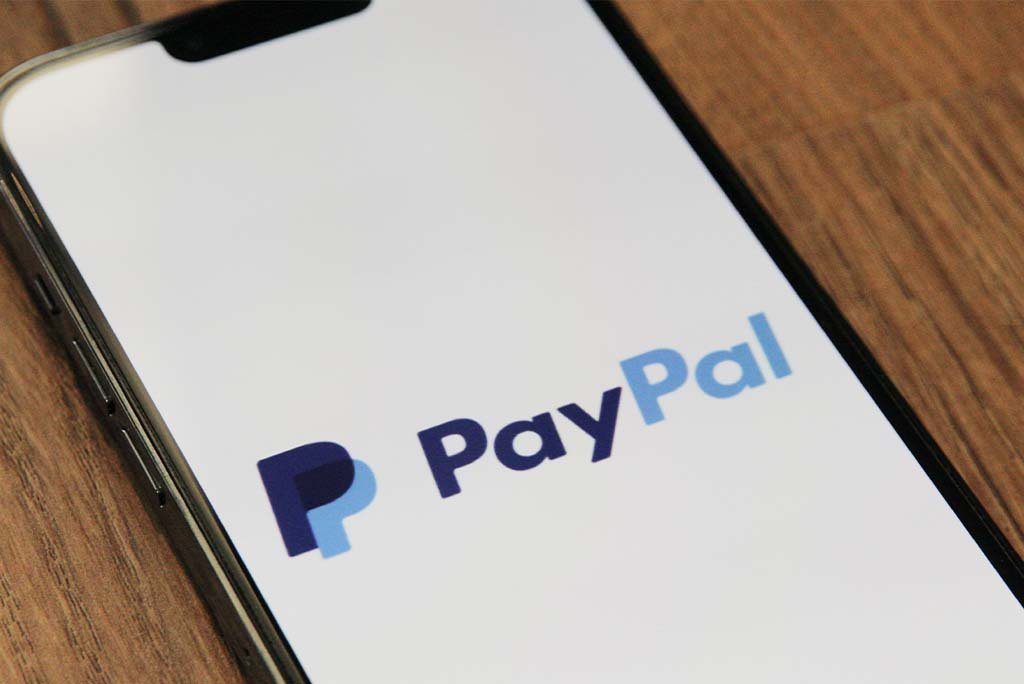 Peer-to-peer (P2P) digital payment options include services like Venmo, PayPal, and Square. These platforms provide user-to-user searching and payment transactions. Peer-to-peer solutions allow users to transfer payments to one another effortlessly by connecting them to the sender and recipient bank accounts. If two people have different bank accounts, sending them money via a mobile banking app might be easier. This chasm can be closed using peer-to-peer technologies.
While peer-to-peer solutions will only work for some corporations, they might be a boon for startups and SMBs. You may begin making P2P payments as soon as you've downloaded a suitable platform, linked your accounts, and are ready to start exchanging money with other users.
This is one of the best fintech solutions. No physical credit card is required for users to make contactless purchases using a digital wallet that stores their card information. It functions similarly to a Visa or Mastercard virtual card that may be stored in a mobile device. The convenience of digital wallets has made them widely used. Almost all modern smartphones already have a preloaded wallet ready to be used. Mobile payment systems are becoming more common, with Apple Pay on the iPhone, Samsung Pay on the Samsung, and so on. Because of how simple they are to set up and use, digital wallets have quickly gained popularity among shoppers.
Most mobile point-of-sale systems that support contactless payments will also support mobile wallet payments.
Successful small companies using social media use the platform's built-in mobile-commerce capabilities. With a Facebook, Instagram, or Pinterest business account, you can access a built-in social shopping solution, which may be used to sell items from inside the app. It's useful for companies that promote and sell their wares online via social media platforms.
Nowadays, a brand's existence is often established only via social media. Some people may begin their careers in the social media industry as influencers, building a large fan base before moving on to develop their lines of merchandise. The optimal method for accepting money through social media is platform-specific. Check your account settings if you want to start collecting payments on social media sites like Facebook, Instagram, and Pinterest.
Though biometrics may initially seem intimidating, many people already utilize this technology to unlock their phones hundreds of times daily. It's a means of establishing the true identity of the individual making a purchase using their bank account or electronic wallet. The majority of today's mobile wallets include biometric verification methods, such as a fingerprint scan, to ensure only the owner may access the wallet's contents.
You are already taking biometrically validated payments if you use mobile wallets. While biometric payment solutions are less common now, their usage is expected to grow tremendously over the next few years.
The discussion of bitcoin should be included in any list of methods for making digital payments. Despite cryptocurrency's growing popularity, many people still need to become more familiar with it, especially when using cryptocurrency as payment.
Many merchants accept the fintech blockchain market that includes Bitcoin, Ethereum, and other cryptocurrencies as payment, like mobile wallets and contactless cards.
Each cryptocurrency user will have private storage in a digital wallet to safely keep their funds. Retailers may launch one to facilitate P2P product transfers between consumers.
Also, it's possible to accept bitcoin payments on various e-commerce platforms thanks to various apps and plugins.
How Online Banking Will Change the World
To be sure, only some company owners must begin accepting all of the aforementioned payment methods. But knowing about them can help you be flexible when change is required.
Also, Choosing a payment processor compatible with the most popular payment options currently in use is preferable.