Wondering how much do you need for retirement? You aren't alone. A lot of questions pop in mind when planning retirement. Let's delve right into the post for the answers. It will help you get better understanding so you can figure out how much you need and take steps accordingly.
How much retirement income is good enough?
Honestly speaking, there's no ideal amount to plan retirement. How much do you need for retirement truly depends on what your needs and wants are.
First off, ask yourself these questions and note down the answers.
What lifestyle am I comfortable with? 

What are some of my goals post retirement?

Will I be able to afford the lifestyle I aim for after retirement?
Now you know what your preferences are with regard to the above questions. Let's address the possibilities of each preference you may have chosen and get numbers on what your ideal amount can be. 
Average retirement numbers in Canada
Knowing you aren't alone in this can be empowering. Let's look at info on average retirement numbers. This will help you get an estimate of how much income you might need during retirement. As a result, you can plan better, invest wisely, and make budgets that help you achieve retirement goals.
According to the Global news survey, 54% of older Canadians have decided to delay retirement. The reason being, inflation numbers.

Average expenses of a retiree in Canada: According to a 2019 survey of household spending by Stats Canada, the average current consumption per household of Canadians above age 65 was $48,453 annually. So keeping this amount in mind, calculate the age of your retirement to the age of your life expectancy. This will give the total amount you would need during your retirement.  Again, depending on your goals, needs, and wants during retirement, the amount of course may vary.

To help you get an estimate about how much do you need for retirement in total, let's see numbers from a survey by the Canadian Imperial Bank of Commerce. On an average Canadians will need $756,000 in personal savings for a comfortable retirement.
What if you are planning early retirement?
Based on the above estimates, you can calculate how much do you need for retirement. Say you plan on retiring at 60. Would the amount $756,000 (average savings for a comfortable retirement) be enough for you? Calculate this amount based on the next 30 years. The annual income would be $25200. Would it satisfy your goals? If you don't think this will be enough, then start saving, budgeting, and increasing income.
If you are planning to retire even earlier, then calculate how much annual income you would have. You can do so using the same above principle. 
These estimates will help you plan when and how much to retire with depending on your goals.
Based on the above questions and average estimates, you might have got an idea. Let's look into coming up with an estimate meticulously.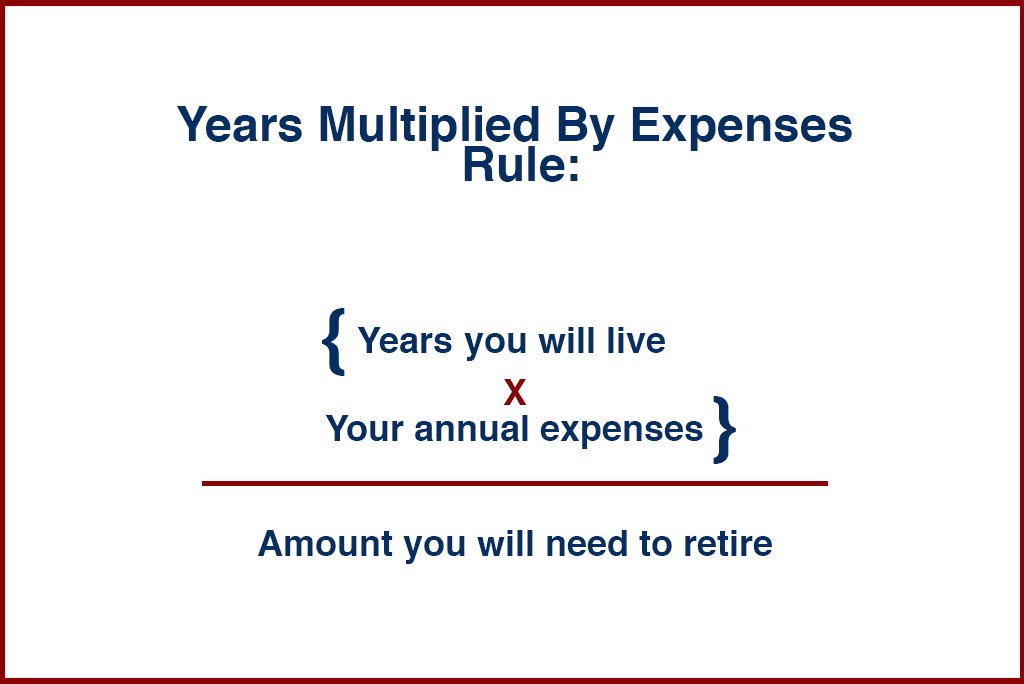 Calculating your retirement income
Calculate how much do you need during retirement annually
From the above average numbers, you would have got a rough estimate about your retirement income.
How to calculate?
Use retirement income calculators.

Use the 70% pre-retirement income rule –

This rule states that you might need approximately 70% of the income you were earning before retirement to spend annually during retirement. It recommends calculating retirement income requires you to plan for 70% of your present income. This will be sufficient for some but may not be for the others. Therefore, it's advisable to start saving for retirement earlier.

Variable pre-retirement income rule –

If the 70% pre-retirement income rule doesn't apply to you, then you can apply a variable pre-retirement income rule. If you make more income, then you don't need 70% of pre-retirement income annually. You may need less when you retire.
Take into account how many retirement years are you planning for
It is important to consider the number of years you will spend in retirement. You can do this by the average life expectancy. In Canada, it is around 82 years. Therefore, its best to plan income till 85 to 90 years. 
How much income will you receive from Government programs?
Canada Pension Plan (CPP) and Old age security (OAS) are the two government retirement income programs. According to 2022 payouts, the average CPP estimation is  approximately $717.15/month. 
Incase of OAS, for an income less than $79,854 annually, you receive $687.56 monthly.
How close are you towards your retirement income goals?
Now that you have answered some important questions, its time to check in with your retirement income goals. This is where budgeting helps you. With the helps of budgeting you can keep track of your expenses and make sure you save up the necessary amount for retirement.
Estimate how much you will need for a comfortable retirement
Taking all the above mentioned factors into account, you can get a approximate amount. This will help you plan for a comfortable retirement. You will thank yourself for planning it out taking all the factors into consideration.
Conclusion
Figuring out how much do you need for retirement isn't an easy task. But planning it allows you to find better ways to manage your finances. The earlier you plan the better. This is where retirement plans, strategies, and advisors might help you out. As a result, you are more likely to reach closer to your goals and live comfortably during retirement.